Next Cook Island Dive

Departs most Wednesday and Sunday
FREE TANKS & WEIGHTS
Diving Tweed Heads has many dive sites however if you're going to go diving at Tweed Heads you need to check out Cook Island. Cook Island is the most popular dive site on Tweed Heads and is truly an aquatic reserve situated approximately 600 metres off the coast from Fingal Head.
Cook Island off Tweed Heads is home to all kinds of marine species ranging from tropical fish to the grey nurse shark. The rocky reef provides a reserve for many endangered species of cod, gropers and not to mention the large population of birds that nest on the island.
Diving Tweed Heads, Cook Island the nudibranches will steal the show. Photographers come from all over the world to test their macro skills with their powerful lens.
If nudibranches are not your thing and you are after something bigger. The turtles should keep you entertained for the 45-minute double dive. It is roughly a 20 minute boat ride from the wharf, coming out of the river there will be a good chance of seeing a pod of dolphins.
During the colder months approaching Cook Island off Tweed Heads, you will have to give way to the Humpback Whales. These giants are migrating past at the same time the grey nurse sharks are chilling on the bottom.
During the warmer months, the grey nurse sharks give way for the leopard sharks moving into the warmer waters.
Tweed Heads and Gold Coast provides some of the best diving for the Certified Open Water Divers. Cook Island has an average depth of 15 metres.
Water temperature ranges from a chilly 19 degrees during the winter months. To a comfortable 24 degrees during summer.
The best time to dive the turtle reserve is with a light southerly wind. The advantages of being an Island is that it is always a protected dive site from the swells or winds.
Mooring for the public are available but please check with your marine park on the restrictions.
The sea turtles and the macro photography will always provide entertainment for your dive at Cook Island. Come out and join me for a remarkable double dive with the turtles.
Finally don't forget to check out Scuba Shane Diving facebook page
Contact us to get diving Tweed Heads, Cook Island.
For any enquiries or to book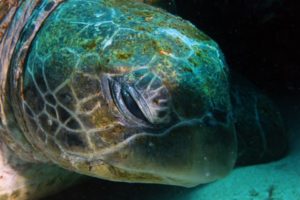 Start 7am or 11am
Return 1130am or 5pm
Cost $129 double dive – free tanks
Gear hire $70 – integrated BCD and computer
Depth 10 metres
Tea, coffee & soup supplied
Complementary dad jokes all day